October 21, 2020; cw
The LUKS Lehrpreis der Universität Konstanz von Studierenden, is a teaching award of the University of Konstanz from students that was launched to honor lecturers who practice very good teaching. The aim is to increase and support the visibility of good teachers. It is intended that the teaching concepts of the award winners act as a stimulus and inspiration for other teachers. The LUKS receives sustained support from the university management.
Each year, the price is awarded for each department. This year, the LUKS for the Department of Computer and Information Science was presented to Sabine Storandt, who leads SFB-TRR 161 project B06 Adaptive Algorithms for Graph Views and View Transitions.
Congratulations!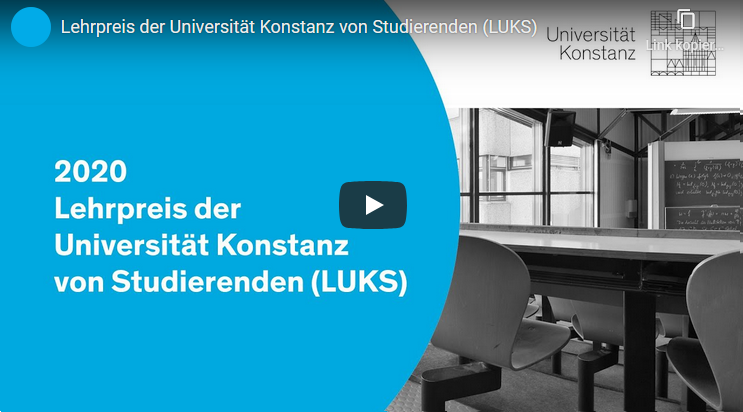 Related Project:
Sabine Storandt - B06 | Adaptive Algorithms for Graph Views and View Transitions