June 26, 2020; Leon Kokkoliadis

In June 2020, the first issue of INSIGHT was published.
In this issue, Leonel Merino tells about the newly developed toolkit AVAR, which is a first step towards Agile Situated Visualizations.
About INSIGHT
INSIGHT is a feature story format and aims to give a brief, concise impression of a researcher and his research to a general
interested public. It highlights a particularly interesting aspect of the research done within the SFB-TRR 161. This aspect is contextualized with regard to the larger research program.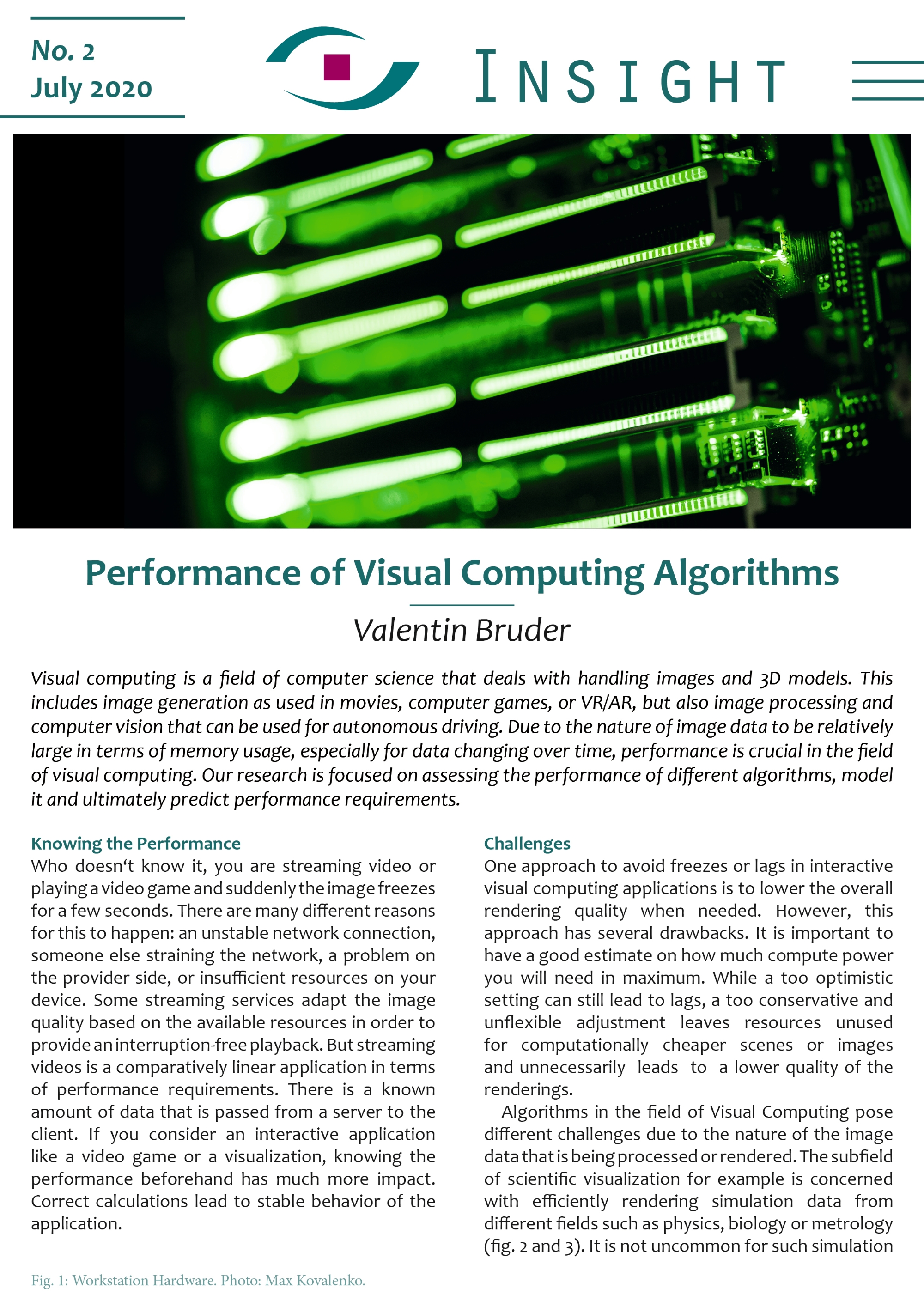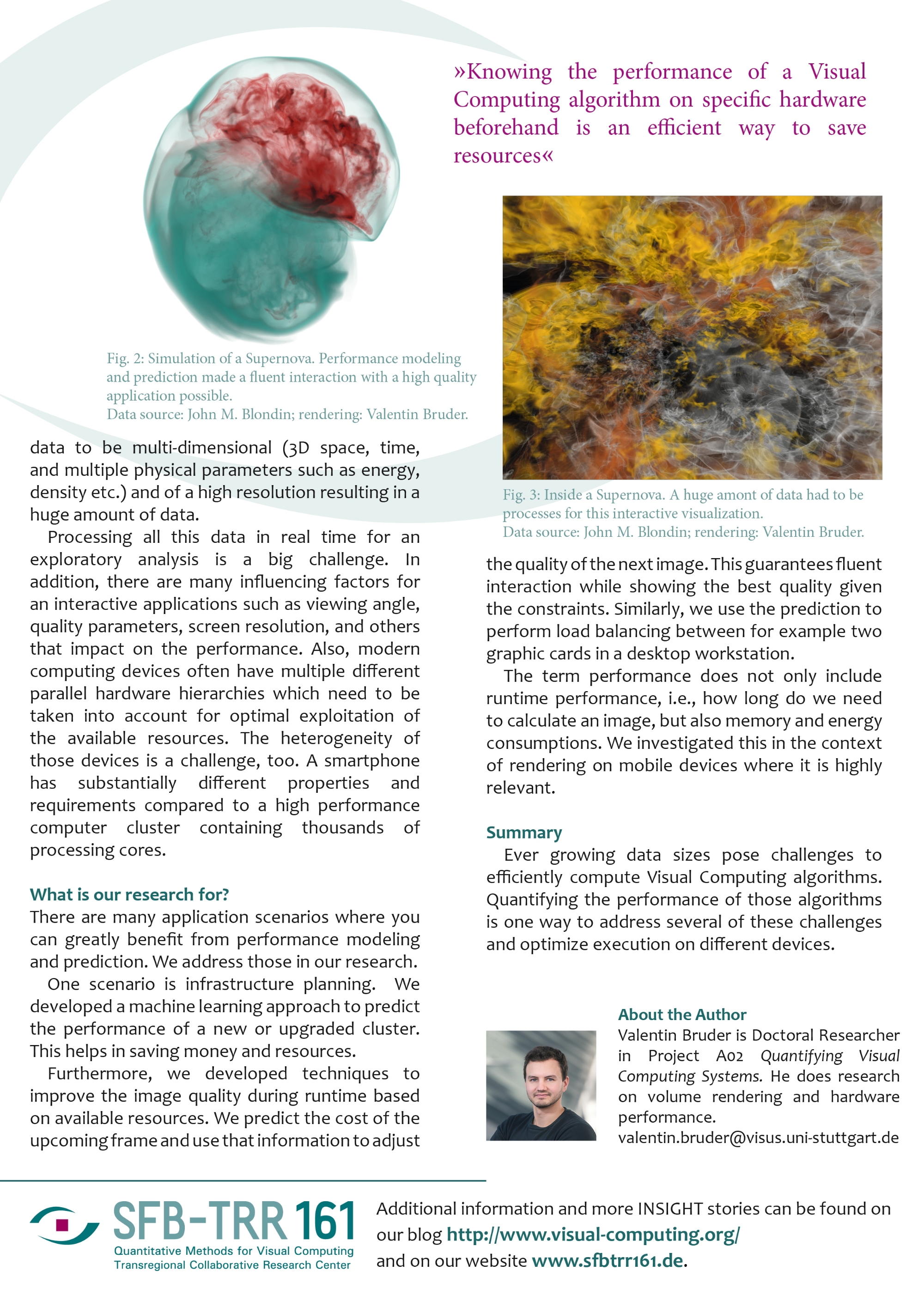 Print layout of the new feature story format INSIGHT.
INSIGHT is adressed to colleagues, a generally interested readership and journalists. It is published in the Visual Computing Blog (www.visualcomputing. org).
INSIGHT aims at making people curious about the SFB-TRR 161's research in an interesting and entertaining way, and at
increasing public visibility.

All issues of INSIGHT in 2020 are contributions to the DFG2020 campaign "Because Research Matters." The DFG promotes our feature story to the landing page of the campaign on the day of publication.
For more information visit:
www.visual-computing.org/insight
Downloads